ALeader offers inspection systems for every production stage – Solder Paste Inspection (SPI), Pre-reflow and Post-reflow AOI. In addition to high-end full 3D inline AOI and SPI systems, ALeader supplies offline solutions for smaller scale prototype production.

All ALeader machines are designed for 100% inspection coverage, including component marking and colour, coupled with an exceptionally high detectability level and a low false alarm rate.

ALeader guarantees the high-level reliability of its machines and excellent service, to ensure full customer satisfaction. Including Consumer, Telecom, Automotive, EMS, Lighting etc.
ALeader offers a wide range of inline and offline AOI machines (Automatic Optical Inspection) for various applications and inspection strategies.

All machines are designed for the full coverage fast inspection, easy programming.

Every model comes with installed barcode scanning with camera, verification software, SPC – all included in the standard configuration.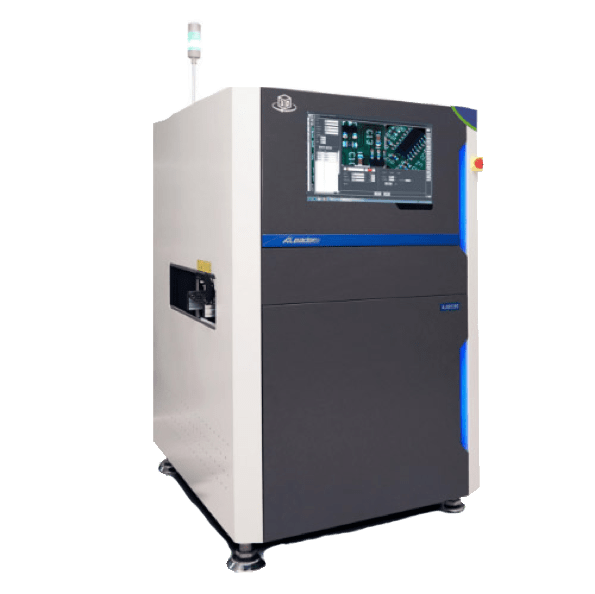 Simultaneous 2D and 3D inspection guarantees full inspection coverage with the most accurate measurement of height, area and volume of the paste deposits

Excellent – high resolution image, generated by the high speed camera and the unique lighting system, clearly differentiate the pastes, pads, silkscreen and the board.

Innovative – automatic warpage compensation and measurement floor recognition method based on the color filter. Effective combination of the high quality color 2D image and large 3D measurement range allows an easy identification of the pads as a zero level for the paste height measurement.

The method completely eliminates influence of the PCB warpage. The process is completely automatic and no actions from user are required.